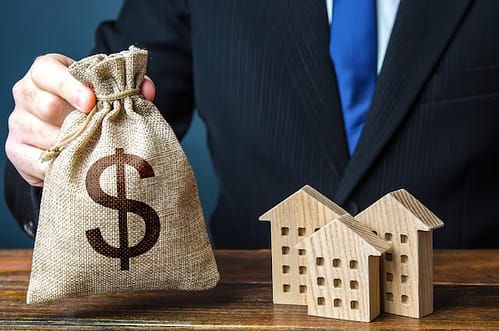 Investing in property can be a rewarding venture, especially in a vibrant market like Cairns. However, navigating the property market and finding the right investment opportunities can be challenging, especially if you have a limited budget.
In this blog post, we'll explore how working with a buyer's agent can enhance your investment strategies in Cairns, regardless of your budget.
1. The Role of a Buyer's Agent
A buyer's agent is a licensed professional who specialises in assisting property buyers. They have local market knowledge, negotiation skills, and access to property listings that can benefit investors.
Benefits: A buyer's agent can save you time, reduce stress, and help you make informed decisions.
2. Entry-Level Budget: Maximising Opportunities
With an entry-level budget, it's crucial to maximise your investment opportunities. A buyer's agent can help you identify affordable properties in up-and-coming areas.
Benefits: A buyer's agent can provide insights into neighbourhoods with potential for growth and help you spot undervalued properties.
3. Mid-Range Budget: Finding Value
If you have a mid-range budget, a buyer's agent can assist in finding properties that offer value for money. They can negotiate on your behalf to secure the best possible deal.
Benefits: A buyer's agent's negotiation skills can help you purchase a property below market value, increasing your potential returns.
4. Higher Budget: Access to Exclusive Listings
Investors with a higher budget can benefit from a buyer's agent's access to exclusive listings, including luxury properties and waterfront homes.
Benefits: A buyer's agent can present you with a curated selection of high-end properties that meet your criteria, saving you time and effort.
5. Diversification: Expert Advice
If you're considering diversifying your investment portfolio in Cairns, a buyer's agent can provide expert advice on various property types, including commercial real estate or fractional ownership.
Benefits: A buyer's agent's knowledge of the local market can help you make informed decisions about diversifying your investments.
6. Renovation and Flipping: Identifying Renovation Opportunities
When pursuing renovation and flipping strategies, a buyer's agent can help you identify properties with renovation potential and assess the cost-effectiveness of such projects.
Benefits: Their insights can help you avoid properties with hidden issues and guide you toward profitable renovation projects.
7. Long-Term vs. Short-Term Rentals: Market Insights
Whether you're considering long-term or short-term rentals, a buyer's agent can provide market insights, helping you choose the rental strategy that aligns with your budget and goals.
Benefits: They can advise on areas with strong rental demand, rental yield potential, and regulatory considerations.
Working with a buyer's agent can be a game-changer for property investors in Cairns, regardless of their budget. We offer expertise, market knowledge, and negotiation skills that can lead to more successful and profitable investments. When planning your property investment in Cairns, consider enlisting the help of a buyer's agent to maximise your chances of success in this dynamic market.