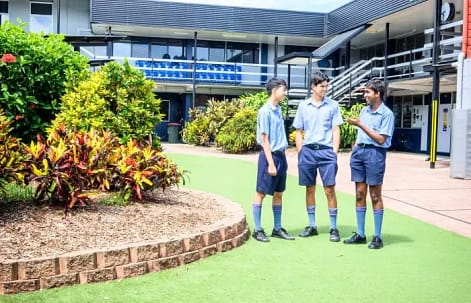 Choosing the right neighborhood is a critical decision when buying a property, especially if you have a family. For parents, access to quality education is often a top priority. In Cairns, you're in luck because there are several suburbs that boast excellent schools, ensuring your children get the best possible education. In this guide, we'll explore some of the top Cairns suburbs with great schools, helping you make an informed decision for your family's future.
Edge Hill: A Hub of Educational Excellence

Located just a few kilometers from the city center, Edge Hill is renowned for its excellent schools. The Edge Hill State School and Cairns State High School consistently rank high in educational performance. The suburb's leafy streets and proximity to the Botanic Gardens make it an attractive choice for families seeking a quality education within a tranquil environment.

Redlynch: A Family-Friendly Oasis

Redlynch is a favorite among families dueto its picturesque surroundings and outstanding educational institutions. The Redlynch State College is known for its commitment to excellence in education. With modern facilities and a strong sense of community, Redlynch offers an idyllic family-friendly lifestyle.

Trinity Beach: Coastal Living with Educational Excellence

Imagine your children growing up near the beach while attending a top-notch school. Trinity Beach offers this unique blend of coastal living and educational excellence. Trinity Beach State School and Smithfield State High School cater to students in this area, providing a well-rounded education.

Kewarra Beach: A Hidden Gem for Families

Kewarra Beach is a hidden gem just north of Cairns, offering a laid-back lifestyle and access to quality education. The Smithfield State High School and Kewarra Beach State School serve the local community, ensuring your children have a bright future in a peaceful environment.

Smithfield: A Growing Suburb with Educational Opportunities

Smithfield is rapidly growing and has seen the development of excellent educational facilities. In addition to Smithfield State High School, James Cook University's Smithfield campus is a great asset for higher education prospects. This suburb is perfect for families looking to invest in their children's academic success.
When it comes to buying a property in Cairns, families have an abundance of options when seeking the best schools for their children. The suburbs mentioned above not only provide top-quality education but also offer a welcoming community and a variety of amenities. Remember that while school quality is important, it's just one factor to consider when choosing the right neighborhood. Take the time to explore these Cairns suburbs to find the one that best suits your family's needs, and you'll be well on your way to providing your children with an excellent education and a wonderful place to call home.